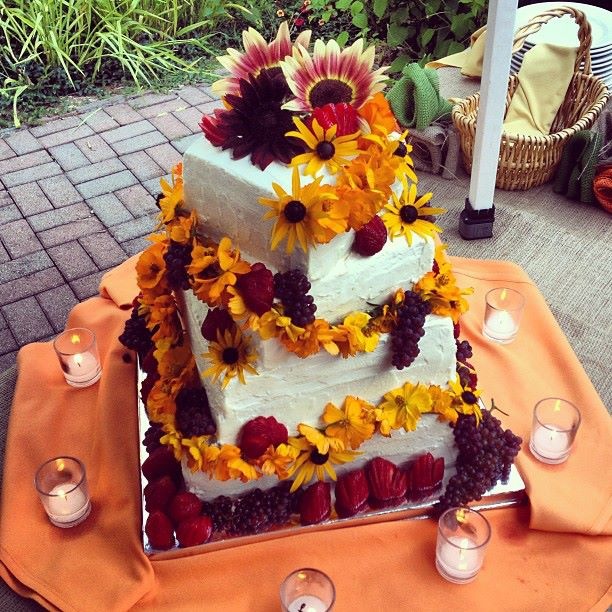 ! VISIT US AT TROY FARMER'S MARKET EVERY SATURDAY!
SEE THE FEATURED MENU BELOW & MENU TAB FOR FULL MENU
So often dessert, or any indulgence, is made to be sweet for sweet's sake. At O'Malley's Oven, we strive to create balanced delectations to satisfy your cravings, leave your tummy content, and your taste buds happy. Working in the realm between decadence and deceptively simple we combine ingredients to create a delightful experience.
Whether you simply want an exciting treat, or you're limited to a gluten-free option (as our founder is), the quality of your eating experience deserves careful attention. Take a peek at our menu, or stop by the Troy Farmer's Market to try our innovative treats. Savory, sweet, or a playful combination of both, O'Malley's Oven has something for every palate.
~ SEASONAL FEATURES ~
(mini/individual versions available at farmer's market (FM), large: pre-order)
Strawberry Rhubarb tart with cardamom crumble - $38 / 9" round (FM $5)
Maple Bourbon Walnut Tart $35/ 9" round (FM mini tarts $5)
Raspberry Almond Torta - $40 /8" (FM hand pies $5)
Brie and onion Tart - $35 /8" (FM $5)
Creme Puffs: Classic or Seasonal (lemon meringue)- $30 / dozen (FM $5 for 2.)
French Cruller- $20/ Dozen (FM $2.00 ea.)
Savory Irish Soda Bread (caramelized onion and apple) - $20/Dozen (FM $2)
Troy Waterfront Farmer's Market: Saturday's 9-2. Booth located on River St just before the 1st/River fork in the road.
Order via Email ~ either for pick up at the market or during the week
Planning and event or wedding? Contact Melanie to discuss your desserts! Pop over to our "creations" page to see what we've done in the past. Whether it's variety you seek, or a presentational cake, O'Malley's Oven looks forward to working with you or your caterer to create the perfect dessert experience! In person consultations available.
omalleysoven@gmail.com
518.768.7579